Over the years, Fitzers has catered for a wide variety of events. Every day we are proud to serve great food across Ireland. Here are some kind words our clients have shared with us.
The food worked great and was well received
A huge thank you to you all for such a well managed event this morning.It's a pleasure to work with you all and we look forward to many more successful events with you over the year. The room looked great this morning and I love the new skirts on the top table & stage – very professional.
Viv Gaines, Marketing, Events & Sponsorship

Thank you all for a super job over the 6 nations games
We had fantastic feedback for both games and Paul and Kate really made our lives easy, so thanks a million. A lot of feedback from UK clients saying it was the best hospitality they have ever been to (including all non-rugby events!)
Edel King, General Manager
Our client was delighted with the venue, the food and the service
"…a very convenient location in the city centre set in opulent and stately surroundings. As the majority of guests were from overseas, it was a perfect mix of Irish history and luxury"
Gaynor Hickey, MCEEVENTS
"What an incredible day! It was fantastic from start to finish. Nothing was a problem, nothing seemed to be a chore and everything was far better than expected. You were all so professional and patient and no request seemed to phase you."
Karen O'Shea, Campaign Manager
Thank you Fitzers team so much for all your work!
"I've never seen such precision organisation and it was so fantastic knowing you had everything completely under control."
Clara Magee, Assistant Manager Marketing & Business Development
A genuine thanks for all your efforts
"It was a hugely professional and creative approach to quite a challenging brief, delivered with aplomb to the guests who represent the very best tourist attractions across the UK. Many congratulations"
Tim Husbands, CEO Titanic Belfast
Honestly, your team couldn't have been more efficient, they took it all in their stride
"Just a note to say a very big thank you to you all for a most memorable night on Friday night."
Jill – Sherry Fitzgerald Christmas Party at the Royal College of Physicians
Extremely professional and high quality
"Fitzers have had the exclusive catering contract at Slane Castle and they have consistently provided an extremely professional and high quality of service and food for groups ranging from 50-250 guests. Each team member take the utmost pride in their work and it shows at every event."
Rhonda De Paor, General Manager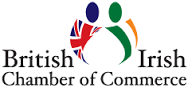 We've had great feedback from our members and their guests which is a win-win for us all
"A very big thank you to all at Leopardstown for looking after us so well at our event and in particular for working with us over the past months, nudging us along towards a great turnout and guiding us all the way."
Yve O'Driscoll, Membership & Events Director
The standard of food and service they offer sets Fitzers apart from the other caterers
"Fitzers are more than capable of dealing with groups of over 1,000 attendees. They are calm, resourceful, highly motivated and very easy to work with. The standard of food and service they offer sets them apart from the other caterers."
Catherine O'Byrne, Head of Corporate Events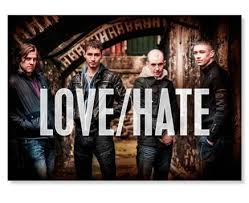 The catering on Love Hate has been absolutely outstanding
"It literally is like going to your favorite restaurant everyday of the week. The food is not just delicious but also very nutritious and this is very much appreciated by all. A great big THANK YOU to your team and there is no doubt we will be booking you for our next production,"
Suzanne McAuley, Production Manager, Octagon Films
With Sincere appreciation
"…thank you for everything last Sunday and all had a fabulous day, everyone enjoyed the foods and the staff were excellent, please kindly forward our appreciation to all on behalf of Shabra Charity Foundation."
-Rita Shah, Founder Member